2020-03-03 17:00:00
2020-03-03 18:00:00
CoLaboRadio
«Transit Lounge Radio» …every conversation is an invitation: #DNL17 #5

Dienstag, 03. Mär 2020,

17:00

bis 18:00 Uhr
Robert Trafford on Forensic Architecture and Samuel Sinyangwe on the Police Scorecard at Disruption Network Lab #DNL17 Citizens of Evidence, Berlin + Frederik Obermaier + Oobah Butler Robert Trafford on horizontal verification strategies and Samuel Sinyangwe on Campaign Zero at Disruption Network Lab #DNL17, Citizens of Evidence Berlin https://www.disruptionlab.org/citizens-of-evidence + Frederik Obermaier + Oobah Butler
---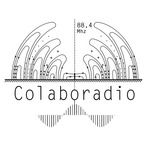 FORENSIC ARCHITECTURE: Horizontal Verification and the Socialised Production of Evidence Robert Trafford / Forensic Architecture (Researcher, Open Source Investigations, UK).
FORENSIC ARCHITECTURE: At the heart of Forensic Architecture's 'counter-forensic' practice is an understanding of the production of evidence as a collaborative enterprise by civil society, in which situated knowledge speaks in coalition with technical, legal, and journalistic expertise. Through the lens of a selection of Forensic Architecture's recent cases, Robert Trafford discusses how this approach works in practice, its promise, and some of its problems. What are the challenges to traditional forms of truth-production that this 'socialisation' overcomes? What are the avenues through which civil society can expose and prosecute violence, when the state is responsible for that violence? How must this kind of truth be reconstituted when it interacts with legal and political forums? https://forensic-architecture.org/
Samuel Sinyangwe CAMPAIGN ZERO & POLICE SCORECARD (Data Scientist & Policy Analyst, Campaign Zero & Police Scorecard, US) Policy analyst and racial justice activist Samuel Sinyangwe presents the "Campaign Zero" platform, initiated to denounce the escalation of police violence and incarceration in US communities, making pressure on state and local governments to protect people from harm, as well as the recently launched "Police Scorecard" project, focused on how to evaluate the police in California, and based on an unprecedented amount of data on police use of force, shootings, arrests, and misconduct complaints.
https://www.joincampaignzero.org/ https://policescorecard.org/
Frederik Obermaier (Investigative Journalist, Süddeutsche Zeitung, DE) on the Panama Papers & Oobah Butler on how to have the number one fake restaurant on Trip Advisor
Socially engaged networks, embodied interactions, collaborative esoteric poetics: a series of nomadic conversations about society, creativity, technology and the future with host Jodi Rose.
---
88,4 MHz - CoLaboRadio