2020-11-27 05:00:00
2020-11-27 06:00:00
Pi Radio
Die Brainwashed - Radio Edition ist eine einstündige Show mit Musik von den Künstlern und Labels auf Brainwashed.com.
---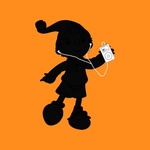 Tino, "Sunday Dub" (Tino's Breaks Volume 5: Dub) 2000 Tino Corp
Carl Stone, "Ganci" (Ganci and Figli) 2020 Unseen Worlds
Aidan Baker, "Cracked" (Cracked Mirror, Smudged Lens) 2020 Broken Spine Productions
Andrew Elaban, "Woven Crescent" (Variegated Tributary / Woven Crescent) 2020 Whited Sepulchre
Angel Bat Dawid, "Voice o' Heab'N" (Voice o' Heab'N) 2020 self-released
Mirror, "side a (excerpt)" (Some Days It Rains All Night) 2020 La Scie Dorée
Fires Were Shot, "Dripping Bright" (Dripping Bright) 2020 Holodeck
[.que], "Film" (And Inside) 2020 Sound In Silence
Inventions, "Calico" (Continuous Portrait) 2020 Temporary Residence
Susan Alcorn, "The Royal Road" (The Heart Sutra (Arranged by Janel Leppin)) 2020 Ideologic Organ
Brainwashed - Radio Edition
Email podcast at brainwashed dot com to say who you are; what you like; what you want to hear; share pictures for the podcast of where you're from, your computer or MP3 player with or without the Brainwashed Podcast Playing; and win free music! We have no tracking information, no idea who's listening to these things so the more feedback that comes in, the more frequent podcasts will come. You will not be put on any spam list and your information will remain completely private and not farmed out to a third party. Thanks for your attention and thanks for listening.
---
88,4 MHz - Pi Radio