2021-04-23 05:00:00
2021-04-23 06:00:00
Pi Radio
Die Brainwashed - Radio Edition ist eine einstündige Show mit Musik von den Künstlern und Labels auf Brainwashed.com.
---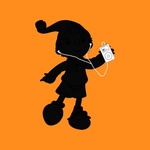 The Body, "Tied Up and Locked In" (I've Seen All I Need To See) 2021 Thrill Jockey
Edward Ka-Spel, "Ceremonial Coffee" (The Sympathy Portal) 2020 self-released
Hotel Neon, "Oct 12" (Moments) 2020 Sound In Silence
Abul Mogard, "Sand" (In Immobile Air) 2021 Ecstatic
Dax Pierson, "For the Angels" (Nerve Bumps (A Queer Divine Dissatisfaction)) 2021 Dark Entries
Endlings, "Fragil" (Human Form) 2020 Whited Sepulchre
Alexander Robotnick, "Computer Sourire" (Ce N'Est Q'Un Debut) 1983 Materiali Sonori / 2021 Medical
Celer, "The Absence Of Atmosphere" (Being Below) 2021 Past Inside the Present / Two Acorns
Galcher Lustwerk, "Warming Up" (Information (Redacted)) 2021 Ghostly
Bill Callahan and Bonnie Prince Billy, "Night Rider's Lament (feat. Cory Hanson)" (Night Rider's Lament) 2021 Drag City
Ai Yamamoto, "Late morning - Remote learning and house chores, remote working (washing machine, vacuum cleaner, printing, typing, clicking, pencil, paper, cup, glass bottle" (Pan De Sonic - Iso) 2021 Room40

William Ryan Fritch, "Devi's Last Deal" (Freeland) 2021 Lost Tribe Sound

Sendung vom 7. Februar 2021
Brainwashed - Radio Edition
Email podcast at brainwashed dot com to say who you are; what you like; what you want to hear; share pictures for the podcast of where you're from, your computer or MP3 player with or without the Brainwashed Podcast Playing; and win free music! We have no tracking information, no idea who's listening to these things so the more feedback that comes in, the more frequent podcasts will come. You will not be put on any spam list and your information will remain completely private and not farmed out to a third party. Thanks for your attention and thanks for listening.
---
88,4 MHz - Pi Radio