2021-09-10 05:00:00
2021-09-10 06:00:00
Pi Radio
Die Brainwashed - Radio Edition ist eine einstündige Show mit Musik von den Künstlern und Labels auf Brainwashed.com.
---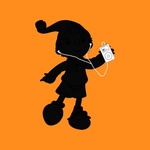 Insides, "It Was Like This Once, It Will Be Like This Again" (Soft Bonds) 2021 Further Distractions
Risque III, "Essence of a Dream" (Essence of a Dream) 1987 Stride / 2021 Dark Entries
rootless, "docile cobras (excerpt)" (docile cobras) 2020 Flower Room
Kim's Spirit / DupSys, "Iso" (Animism) 2021 Muzan Editions
claire rousay, "im not a bad person but..." (im not a bad person but...) 2020 self-released
Grun Wasser, "123 Windows" (123 Windows) 2020 Holodeck
Silzedrek, "Gwen's Pen" (I stumble and then I fall) 2020 A Colorful Storm
Martin Rude and Jakob Skott Duo, "Memory Tree" (The Dicotomy of Control) 2020 El Paraiso
Roxane Metayer, "Phaleine Somnolente" (Eclipse des ocelles) 2021 Morc Tapes
Dimensional Holofonic Sound, "Seen" (Seeing Is Believing) 2020 Holofonic
't Geruis, "Een Deur Ergens In De Vallei" (Various Thoughts and Places) 2021 Whited Sepulchre

serpentwithfeet, "Same Size Shoe" (DEACON) 2021 Secretly Canadian

Sendung vom 4. April 2021
Brainwashed - Radio Edition
Email podcast at brainwashed dot com to say who you are; what you like; what you want to hear; share pictures for the podcast of where you're from, your computer or MP3 player with or without the Brainwashed Podcast Playing; and win free music! We have no tracking information, no idea who's listening to these things so the more feedback that comes in, the more frequent podcasts will come. You will not be put on any spam list and your information will remain completely private and not farmed out to a third party. Thanks for your attention and thanks for listening.
---
88,4 MHz - Pi Radio