2021-10-01 05:00:00
2021-10-01 06:00:00
Pi Radio
Die Brainwashed - Radio Edition ist eine einstündige Show mit Musik von den Künstlern und Labels auf Brainwashed.com.
---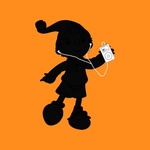 Xiu Xiu, "Sad Mezcalita" (OH NO) 2021 Polyvynil
Karate, "Gasoline" (Karate) 1995 Southern / 2021 Numero Group
Beatriz Ferreyra, "MurmureIn" (Souvenirs Caches / Innermost) 2021 Persistence of Sound
David Shea, "The shape of the land" (The Thousand Buddha Caves) 2021 Room40
Stereo Total, "Anti Love Song" (Anti Love Song) 2009 Kill Rock Stars
Maja S. K. Ratkje, "Harstad C" (Vannstand) 2021 Motvind
Mats Erlandsson, "Famous Last Names" (4-Track Guitar Music) 2018 XKatedral / 2021 Vaagner
Merope, "Bitinelis" (Salos) 2021 Stroom TV
Himukalt, "I No Longer Belong" (Between My Teeth) 2018 Several Minor Promises / 2021 Helen Scarsdale Agency
Sweeney, "Sometimes The Rain" (Misery Peaks) 2021 Sound In Silence
Giovanni Di Domenico, "Soft On Demand" (Downtown Ethnic Music) 2021 Die Schachtel

Celer, "XI" (The Past? That.) 2021 Two Acorns

Sendung vom 4. April 2021
Brainwashed - Radio Edition
Email podcast at brainwashed dot com to say who you are; what you like; what you want to hear; share pictures for the podcast of where you're from, your computer or MP3 player with or without the Brainwashed Podcast Playing; and win free music! We have no tracking information, no idea who's listening to these things so the more feedback that comes in, the more frequent podcasts will come. You will not be put on any spam list and your information will remain completely private and not farmed out to a third party. Thanks for your attention and thanks for listening.
---
88,4 MHz - Pi Radio