2021-11-26 05:00:00
2021-11-26 06:00:00
Pi Radio
Die Brainwashed - Radio Edition ist eine einstündige Show mit Musik von den Künstlern und Labels auf Brainwashed.com.
---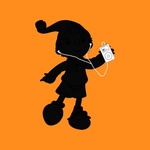 MJ Guider, "Vinales" (Matanzas) 2021 self-released
Rob Noyes, "Magic On Television" (Arc Minutes) 2021 Vin Du Select Qualitite
Xordox, "Between Dimensions" (Omniverse) 2021 Editions Mego
Raglani, "The Baxter" (Diminishing Light) 2021 self-released
Meat Beat Manifesto, "Bo Bots" (BLE-EP) 2021 Yellow Machines
Karate, "New Martini" (In Place Of Real Insight) 1997 Southern / 2021 Numero Group
Andrew Chalk, "Paradise Lost (excerpt)" (Paradise Lost) 2019 Faraway Press
Schlammpeitziger, "Handicapfalter" (Ein Weltleck in der Echokammer) 2020 Bureau B
Thomas Ankersmit, "Perceptual Geography (excerpt)" (Perceptual Geography) 2021 Shelter Press
Dope Purple, "My Evilness" (Grateful End) 2021 WV Sorcerer
Rinnovare, "To Be in the Grey is Okay (Feat. Benoit Pioulard)" (Held Under All) 2021 Shimmering Moon

Edward Ka-Spel, "The Blind Side" (The Neon Weeps Tonight) 2021 self-released
Brainwashed - Radio Edition
Email podcast at brainwashed dot com to say who you are; what you like; what you want to hear; share pictures for the podcast of where you're from, your computer or MP3 player with or without the Brainwashed Podcast Playing; and win free music! We have no tracking information, no idea who's listening to these things so the more feedback that comes in, the more frequent podcasts will come. You will not be put on any spam list and your information will remain completely private and not farmed out to a third party. Thanks for your attention and thanks for listening.
---
88,4 MHz - Pi Radio