2022-06-17 03:00:00
2022-06-17 05:00:00
Pi Radio
Avantgardistische Elektronika und frickelige Klangexperimente.
---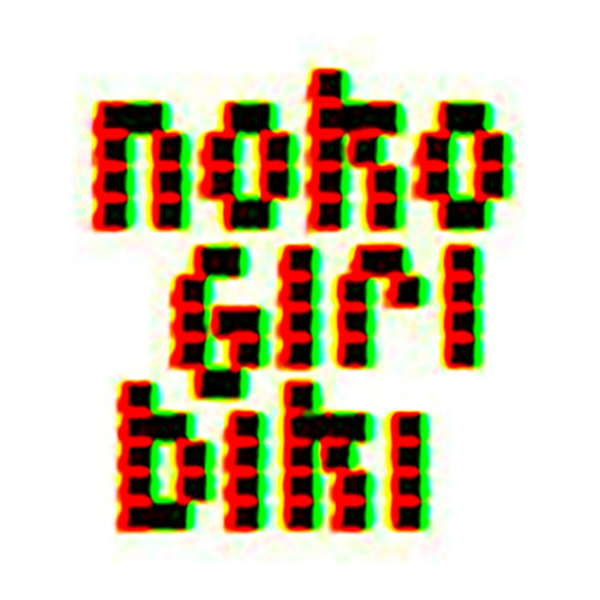 NOKO 126 - Blackest Ever Black
A new mixtape or broadcast from Kiran Sande on NTS or Berlin Community Radio was always an opaque but complex pleasure in a way.. crime and dissonance. filigree and shadow. love backed by force. underwater moonlight, underwater dancehall. visions of the country, dreams about dreaming. space blues, rat life, time high fiction. abstractions of the industrial north. the future sound of loudon. half-dead ganja music. drowning by numbers. beat punk from the black ark.. are an attempt to describe.
Blackest Ever Black the berlin and london-based label home to Raime, Tropic of Cancer, Dalhous, Lustmord, Weekend, Cut Hands and many other artists. furthermore there are Krokodilo Tapes, a cassette only sublabel for mixes and Confessions the one for planned series of jukebox 45´s with an 7" from Pete Swanson / Moin as the inaugural and last release.
The other label special - between then and now! listen to mixes made by BEB (2010-2014) crossed with some own brand records in a three hour noko edit.
intro. Tod Dockstader - slambrass (excerpt) [Boosey & Hawkes, 1981]
Radikal Satan - espacio [La Voix Des Sirènes, 2010]
Headwar - untitled (hopital torture punition IV) [Label Brique; Les Potagers Natures, 2011]
Blackest Ever Black – She Died With Her Eyes Open
Amebix - sunshine ward (glad to be bad) (excerpt) [Spiderleg, 1984]
Chasing Voices - acidbathory (excerpt) [Preserved Instincts, 2010]
Yellow Tears - don't cry (fragment) [Hospital, 2009]
Burzum - rundgang um die transzendentale säule der singularität [Misanthropy; Cymophane, 1996]
Second Layer - black flowers [Cherry Red, 1981]
Mecanica Popular - daguerrotipo (excerpt) [Grabaciones Accidentales, 1987]
Blackest Ever Black –BCR– April 2014
Breather - radiation [Sonic Incision, 1984]
Alexander Lewis - the third room [Blackest Ever Black, 2013]
Moin - elsie [Confessions, 2012]
Cut Hands - belladonna theme [Blackest Ever Black, 2013]
Blackest Ever Black –NTS– 11 September 2013
Jane Arden & Jack Bond - anti-clock [Excerpt]
Holly Golightly - your love is mine [Flapping Jet, 1998]
Michael O´Shea - guitar no.1 [Dome, 1982]
Roland P. Young - in source [Flow Chart, 2006]
Raime –Boiler Room London– 19 March 2012
Art Fleury - micrononsense [No-Sense, 1981]
Blackest Ever Black – The Scold's Bridle :.
British Electric Foundation - b.e.f. ident [Virgin, 1981]
Blackest Ever Black –NTS– 6 November 2013
M.J. Harris & Martyn Bates - the cruel mother (Musica Maxima Magnetica, 1997)
Iancu Dumitrescu - pierres sacres (excerpt) (Ideologic Organ, 2013)
Compound Eye - journey from anywhere (Editions Mego, 2013)
Mike Ratledge / Laura Mulvey & Peter Wollen - riddles of the sphinx sequence 7 (Rec. 77; Mordant Music, 2013)
Blackest Ever Black –NTS– 27 February 2013
Floating di Morel - astonish obviate [Hidden, 1995]
Blackest Ever Black – Dream Theory In Haltemprice
Calendar Crowd - perfect hideaway dub [Romantic, 1982]
A Tent - parachuting in bolivia [Edigsa, 1982]
Years On Earth - and i dream [Calypso Now, 1984]
DZ Lectric & Anthon Shield - lickin´ (the naked sign) [DMA2, 1985]
Tronics - charlie manson [Alien, 1981]
Brainbombs - the whore [Blackjack, 1994]
Blackest Ever Black –NTS– 9 October 2013
Shampoo Boy - fall (fragment) [Blackest Ever Black, 2013]
Derek Raymond / Gallon Drunk - excerpt from i was dora suarez [Clawfist, 1993]
A Tent - dockland lullaby parts 1 & 2 [Cherry Red, 1981]
Possession - for andre gide [A-Mission, 1984]
Blackest Ever Black –BCR– March 2014
Michael Lytle - the knight of swords comes & cuts away one by one all the things you cling to, until you're left with only one (the seed of your next life) [Cornpride, 1976]
Peter Lewis & Jon English - lonely woman, ornette coleman [Cornpride, 1976]
Tropic Of Cancer - a color [Blackest Ever Black, 2011]
Dalhous - he was human and belonged with humans [Blackest Ever Black, 2013]
Raime – You Can't Hide Your Headcrack
Rema-Rema - fond affections [4AD, 1980]
Raspberry Bulbs - i was wrong [Blackest Ever Black, 2013]
Secret Boyfriend - beyond the darkness [Blackest Ever Black, 2013]
Nokogiribiki
Weird broadcast radio since 2005.
Eine Sendeübernahme von Radio Blau aus Leipzig.
---
88,4 MHz - Pi Radio