2022-09-09 03:00:00
2022-09-09 05:00:00
Pi Radio
Avantgardistische Elektronika und frickelige Klangexperimente.
---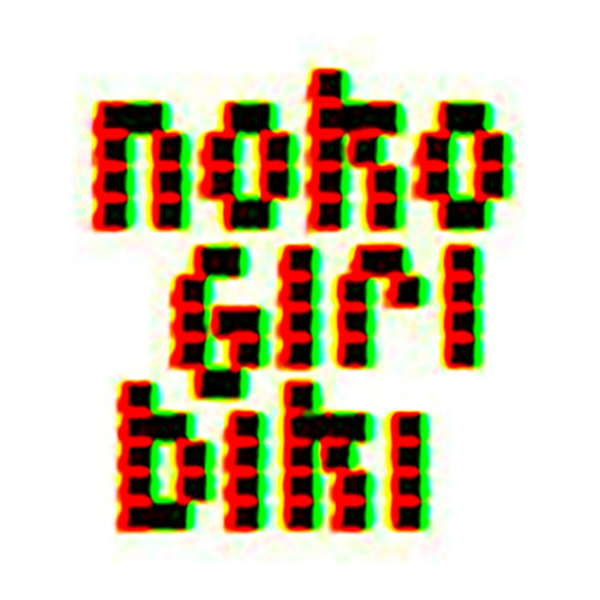 NOKO 123 - Greatest Shits H A H A H A
Soo tropical mix, The Superfurry DJ
Arty music for the H A H A H A vernissage from Ting Cheng, Son Ni & Hsian Jung in taipei, taiwan. the Super Pelzig DJs with a brutal good all styles mix for tropical tides. enough vitamins provides the entire exhibition at Miimi from 14 to 29 Jun 2014.
Son Ni : http://www.deadtreeopenflower.com
鄭婷 = Ting Cheng : http://www.ting-cheng.com

陳向榮 = Hsian Jung : http://www.flickr.com/photos/blackbus

intro . cabbage boy - talk show (excerpt) .NTONE 35
like a tim - what do you know about this? .GEIST 006LP
xxyyxx - forest fires .RIA 010
nurvuss - the quest for knowledge .Misanthro-Pop
duracel - that rope .SD 08
eekhoorn x - zatte tarzan ziet ze vliegen zwammen zonder vlees rose baby olifanten pijpen die blijven hangen en aan de slingers van de tropische kerstboom .Tropisch Excuus-CDr/zine
the legendary stardust cowboy - interlude 2 (jungle sounds) .AM-LSC 999
earth - coda maestoso in (f)flat minor (autechre remix) .SUNN 40
dj magic mike - welcome 2 da jungle .MWR 121LP1
Super Pelzig DJs – H A H A H A mixtape
intro. 羅百吉 - 吹喇叭 .Yu!Tube
team pi$$ - dreams .Misanthro-Pop
aelfric michael avery - agrolove .NER 100?
wevie stonder - glidstep .CACK 002CD
no bra - dance and walk .MSK 003
fats comet - dee jay's dream .WR 004
global goon - cuprice .BD 01
cabbage boy - as the world.. .NTONE 35
john wizards - lusaka by night .ZIQ 336
supermax - coconut reggae .Ariola
ag geige - elektrische banane .KFB 006
otto von schirach - tipo tropical .MONKEYTOWN 042
vanilla ice - ice ice baby .SBK Records
le syndicat electronique - der komponist .IP 014
hexstatic - ninja tune .NTONE 42
francis bebey - pygmy love song .BB 039
der künftige musikant - meine welt .BI 6170
butthole surfers - something .VIRUS 32
stunt rock - learning to understand the difference between sexual abuse and sexual ab use .Born Dead-01
sonic youth - panty lies .GEF 24825
peaches - lovertits .KY 00031MS
interlude. anywhere - worry
barom one - san francisco .GR 2007
the residents - viva las vegas .TORSO 33137
suicide - wrong decisions .BFFP 168
zapp - dance floor .Warner Bros. Records
dj rashad ft. gant-man - somethin 'bout the things you do .SBELLE 001
bogdan raczynski - myloveilove (B6) .CAT 115LP
interlude. anywhere - none (tskete)
soma holiday - art dimension (alt.) .MW 052
omd - time zones .V 2261
anti trust - bis mittags um 12 .KRACH 010
Nokogiribiki
Weird broadcast radio since 2005.
Eine Sendeübernahme von Radio Blau aus Leipzig.
---
88,4 MHz - Pi Radio