2022-11-03 06:00:00
2022-11-03 07:00:00
Pi Radio
Ein "Radioclash" ist eine 60-minütige Mischung aus Teilen von 12 oder 15 Minuten zu einem Thema. Gemacht oder Ausgesucht durch Sie oder jemanden Anderen.
---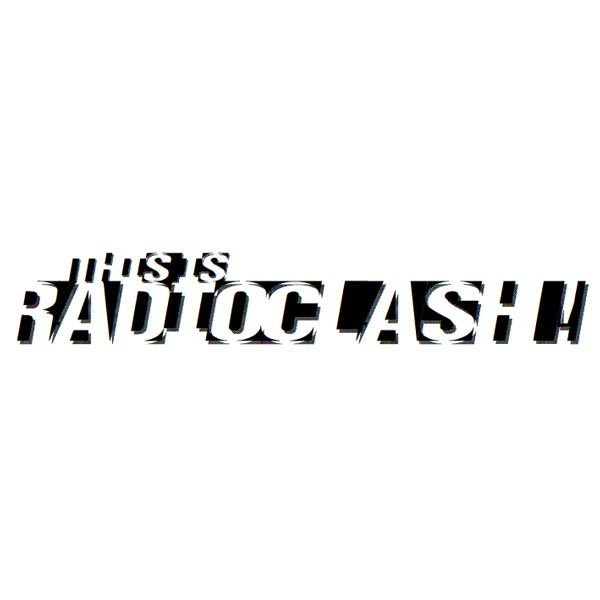 Noël #41
This is radioclash - Introduction Jingle
DENNI MONTONO
Radio - Parodie ghunter christmas song
Rynecologist - Last christmas christ must jam
Eat rabbit - A fucking day
Emotional joystick - Tonight is a lie
Dirty boyz - All I Want For Christmas Is To Get It Crunk
ASSI PYCHAF
Anton Baibakov - Bells Mix VS. "Noël à l'Elysée" (G. Pompidou, 1970)
Substance W - A Stranger Manger (Away in a manger)
Nicole Louvier - Voici la Noël (extrait)
Boby Lapointe - Marcelle (extrait)
Assi Pychaf - Pychafferies de Noël
Christmas Eve (B.O. du jeu "Animal Crossing City Folk") - VS. "Le Mythe du Père Noël" (Françoise Dolto, 1975)
Jean-Felix Lalanne - Magie Rouge (B.O. du film "36-15 Code Père Noël")
Deerhof - Xmas Trees
Pierre Chêne - D'où vient le père Noël?
The Rondo Brothers - Jingle Bells on Crack
Unknown - Jingle Bells on Acid
Unknown - Jingle Bells on Russian Tea Cookie
Le Fredonneur (Dan Foley) - Vive le Vent
Amazing Amar - Merry Christmas, Happy New Year
VALéRIE BLINDéE & DIVIN VENIN DENIM
Henry Rollins - Twas the night before christmas
Jon Bon Jovi - R2D2, we wish you a merry christmass
Unknown - We wish you a merry christmas.sid
Tex Lecor - Noël au camp
Céline Dion - Céline et pinotte/Jam City - shut the lights off (devil refix)
Sweet Tee - Let the jingle bells rock ( osti qu'j'va avoir l'air fou re-edit)
Paul White - we three kings / ?- Mr T Xmas .avi
Cassetteboy - Merry Christmas... It Doesn't Show Signs Of Stoppin'
La Bolduc - Voilà le père noël
Flash Atkins - all i want for christmas is you
Felix - Felix the cat saves christmas
Starbuck et les impuissants - Le Noël des campeurs
Tuxedomoon - You \Christmas mix/
Unknown - Christmas sprouting
Bruce Haack - Cherubic hymn
AL CROTAL
The Vandals - A gun for christmas
Kania Tieffer - Christmas song
Le club des chats - Christmas time my novelty
John Baker - Christmas Commercial
Claude François - En rêvant à Noël
Le Syndicat Electronique - Beau Sapin
Drupatae Ramgoonai - Christmas Time
Rod Droïd - Le père noël vampire
Kania Tieffer - Famille de Nowel
Une émission présidée par Denni Montono.
This is Radioclash
Dieses Projekt wurde im "Musiques Incongrues Forum" nach einer Idee von Ogon Feraille geboren. Es ist alles partizipativ und interaktiv, jeder ist herzlich willkommen.
Machen Sie mit oder schlagen Sie ein Thema vor. Was immer Sie wollen, wann immer Sie wollen! Sind Sie ein Profi oder nicht, Mädchen oder nicht, Roboter oder nicht, geil oder nicht!
Wiederholung vom Freitag, 25. Dez 2014, 21:30 Uhr
---
88,4 MHz - Pi Radio