2019-11-12 06:30:00
2019-11-12 07:00:00
CoLaboRadio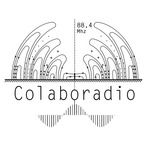 On June 18th and September 24th, Jiselle Hanna interviewed Carol Ng about the basis and progress of the massive Hong Kong uprising and the role played by both business and workers in making public demands, as well as the prospects of international action.
Host(s): Jiselle Hanna, Mindy Ran, Frieda Werden Featured Speakers/Guests: Carol Ng Man-Yee is the first woman to head the Hong Kong Confederation of Trade Unions.
Credits: Interviews first aired on Accent of Women, a program on community radio 3CR in Melbourne, Australia. Editing for WINGS and update by Mindy Ran. WINGS series producer, Frieda Werden.
WINGS: Women's International News Gathering Service is an all-woman independent radio production company that produces and distributes news and current affairs programs by and about women around the world. An award-winning, weekly half hour radio program by and about women around the world.
"Raising Women's Voices through Radio Worldwide" since 1986.
---
88,4 MHz - CoLaboRadio