2020-02-27 21:30:00
2020-02-27 23:00:00
Pi Radio
D/B Radio with a view to bringing different styles and directions in music to a wider audience, and so fostering music that has a formidable and extraordinary approach.
---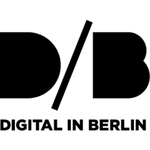 Bobby Conn | Disposable Future | Recovery | Tapete
Mameen 3 | Kudreda | Kudreda | Bongo Joe
Moses Boyd | Y.O.Y.O | Dark Matter | Exodus
Squarepusher | Terminal Slam | Be Up A Hello | Warp
Spinning Coin | Get High | Hyacinth | Geographic Music
Zion Train | Dub Shall Rise | 7" | Universal Egg
DJ Marcelle/Another Nice Mess | My Own Cesspit! | Saturate The Market, Now! | Jahmoni Music
Jan St. Werner | VS Cancelled | Molocular Meditation | Editions Mego
massicot | Kubiks Rubiks | Kratt | Bongo Joe
Georgia | Never Let You Go | Seeking Thrills | Domino Recording Co Ltd
Konx-om-Pax | Rez (Skee Mask Remix) | Return To Cascada | Planet Mu
ALABASTER DEPLUME | SONG OF THE FOUNDLING | SONG OF FOUNDLING | Int. Anthem / Lost Map
Yves Tumor | Gospel For A New Century | Gospel For A New Century | Warp
Das Koolies | It's All About The Dolphins | 12" | Strangetown
Nazar | UN Sanctions | Guerilla | Hyperdub
Wajatta | Tonight | Don't Let Get You Down | Brainfeeder
Aaron Spectre | Killasound | Computorr | Jahmoni Music
Sunda Arc | Collapse | Tides | Gondwana
Digital in Berlin
Digital in Berlin presents as agency quality forms of serious music. An online guide, events promoter, organiser, curator and forger of ideas, the Digital in Berlin network is active in all spheres of Berlin sub-culture. Away from mainstream, pop-culture and the conventional society; we report on the most breathtaking city in Europe. Because the destiny of Berlin is a continuous journey with out ever arriving.
Moderated and compiled by: Dirk Markham, Michael Rosen and guests
---
88,4 MHz - Pi Radio