2020-03-26 21:30:00
2020-03-26 23:00:00
Pi Radio
D/B Radio with a view to bringing different styles and directions in music to a wider audience, and so fostering music that has a formidable and extraordinary approach.
---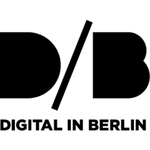 Jaga Jazzist | Spiral Era | Pyramid | Brainfeeder
Bobby Conn | On The Nose | Recovery | Tapete
Moses Boyd | BTB | Dark Matter | Exodus
Derya Yıldırım & Grup Şimşek | Deniz Dalgasız Olmaz | Single | Bongo Joe
Lorenzo Senni | Discipline of Enthusiasm | Discipline of Enthusiasm | Warp
Spirit Fest | Zenbu Honto (Every Thing Is Everything) | Zenbu Honto | Alien Transistor
Josey | Rebelle BBoy I Fotomachine | Josey In Space | Beats in Space
M.Rux | Wartburg | Vermoinsche Melodien | Pingipung
Damily | Zaho Va | Early Years: Madagascar Cassette Archives | Bongo Joe
Saroos | Tatsu Jam | OLU | Alien Transistor
Saroos | End House Mario | OLU | Alien Transistor
Stephen Malkmus | Juliefuckingette | Traditional Techniques | Domino
Yves Tumor | Kerosene! | Heaven To A Tortured Mind | Warp
Islet | Geese | Eyelet | Fire
L'Eclair | Dallas | HOWTA | Bongo Joe
Das Koolies | 100% radio edit | 12" | Strangetown
Digital in Berlin
Digital in Berlin presents as agency quality forms of serious music. An online guide, events promoter, organiser, curator and forger of ideas, the Digital in Berlin network is active in all spheres of Berlin sub-culture. Away from mainstream, pop-culture and the conventional society; we report on the most breathtaking city in Europe. Because the destiny of Berlin is a continuous journey with out ever arriving.
Moderated and compiled by: Dirk Markham, Michael Rosen and guests
---
88,4 MHz - Pi Radio