2020-01-10 05:00:00
2020-01-10 06:00:00
Pi Radio
Die Brainwashed - Radio Edition ist eine einstündige Show mit Musik von den Künstlern und Labels auf Brainwashed.com.
---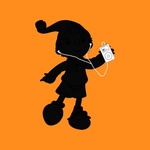 Lightning Bolt, "Air Conditioning" (Sonic Citadel) 2019 Thrill Jockey
Seefeel, "Plainsong" (Quique) 1993 Too Pure
Ran Cap Duoi, "Degradation" (Degradation) 2019 Flaming Pines
Salford Electronics, "Deconstruction (Ancient Methods Remix)" (Deconstruction) 2019 Hospital
Lee Noble, "New Year" (The Man Who Bites His Tongue) 2019 self-released
Lea Bertucci, "Resonant Field" (Resonant Field) 2019 NNA
Shigeto, "MCW" (Versions) 2019 Ghostly
Kali Malone, "Sacrificial Code" (The Sacrificial Code) 2019 iDEAL
Catherine Christer Hennix, "The Deontic Miracle: Waves of the Blue Sea, Part 1" (Selections from 100 Models of Hegikan Roku) 2019 Blank Forms
Dino Spiluttini, "Touch Isolation" (Heaven) 2019 Editions Mego
Sendung vom 18. August 2019
Brainwashed - Radio Edition
Email podcast at brainwashed dot com to say who you are; what you like; what you want to hear; share pictures for the podcast of where you're from, your computer or MP3 player with or without the Brainwashed Podcast Playing; and win free music! We have no tracking information, no idea who's listening to these things so the more feedback that comes in, the more frequent podcasts will come. You will not be put on any spam list and your information will remain completely private and not farmed out to a third party. Thanks for your attention and thanks for listening.
Wiederholung vom 2019-12-27 04:00:00
---
88,4 MHz - Pi Radio