2020-03-27 05:00:00
2020-03-27 06:00:00
Pi Radio
Die Brainwashed - Radio Edition ist eine einstündige Show mit Musik von den Künstlern und Labels auf Brainwashed.com.
---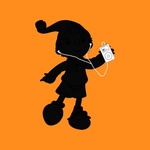 Sunn O))), "Frost" (Pyroclasts) 2019 Southern Lord
Swans, "Amnesia" (Leaving Meaning) 2019 Young God
Zonal, "System Error (featuring Moor Mother)" (Wrecked) 2019 Relapse
Amulets, "Feigning Night" (Between Distant And Remote) 2019 Beacon Sound
Ryuichi Sakamoto, "Grasshoppers" (Thousand Knives Of Ryuichi Sakamoto) 1978 Better Days / 2019 We Want Sounds
Abul Mogard, "I Watched The Sea The Fields The Sky" (Kimberlin) 2019 Ecstatic
Gareth Davis and Duane Pitre, "Nott (excerpt)" (Nott) 2019 Midira
Emily A. Sprague, "Mesa" (Thousands of Eyes in the Dark) 2019 Ghostly
Maria W Horn, "Interlocked Cycles I" (Epistasis) 2019 Hallow Ground
My Cat Is An Alien, "Silver Glimpse Of Infinity" (Spiritual Noise, Vol. 2) 2019 Antigravitational
Sendung vom 27. Oktober 2019
Brainwashed - Radio Edition
Email podcast at brainwashed dot com to say who you are; what you like; what you want to hear; share pictures for the podcast of where you're from, your computer or MP3 player with or without the Brainwashed Podcast Playing; and win free music! We have no tracking information, no idea who's listening to these things so the more feedback that comes in, the more frequent podcasts will come. You will not be put on any spam list and your information will remain completely private and not farmed out to a third party. Thanks for your attention and thanks for listening.
---
88,4 MHz - Pi Radio