2020-04-03 05:00:00
2020-04-03 06:00:00
Pi Radio
Die Brainwashed - Radio Edition ist eine einstündige Show mit Musik von den Künstlern und Labels auf Brainwashed.com.
---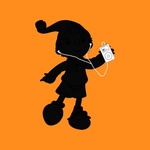 The Legendary Pink Dots, "Celine's Surprise" (Legendary Pink Dots' Hallowe'en Special 2019) 2019 self-released
Six Organs of Admittance, "Two Forms Moving" (Companion Rises) 2020 Drag City
Deathprod, "Occultation 6" (Occulting Disk) 2019 Smalltown Supersound
Sandy, "Holy One" (Traces) 2019 Geographic North
Kevin Drumm, "And Another Thing (excerpt)" (Fall) 2019 self-released
SPC ECO, "Work It Out" (Work It Out) 2019 self-released
Big Blood, "Stars Sewn Into Our Skies" (The Daughters Union) 2017 Don't Trust the Ruin / 2019 Feeding Tube
Ohio, "Rows, Barns, Fields" (Upward, Broken, Always) 2019 12k
Sendung vom 27. Oktober 2019
Brainwashed - Radio Edition
Email podcast at brainwashed dot com to say who you are; what you like; what you want to hear; share pictures for the podcast of where you're from, your computer or MP3 player with or without the Brainwashed Podcast Playing; and win free music! We have no tracking information, no idea who's listening to these things so the more feedback that comes in, the more frequent podcasts will come. You will not be put on any spam list and your information will remain completely private and not farmed out to a third party. Thanks for your attention and thanks for listening.
---
88,4 MHz - Pi Radio