2021-03-05 05:00:00
2021-03-05 06:00:00
Pi Radio
«Brainwashed» Radio Edition: International Women's Day #454

Freitag, 05. Mär 2021,

05:00

bis 06:00 Uhr
Die Brainwashed - Radio Edition ist eine einstündige Show mit Musik von den Künstlern und Labels auf Brainwashed.com.
---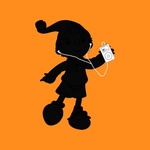 International Women's Day
Midwife, "S.W.I.M." (Forever) 2020 The Flesner
Helen Money, "Coil" (Atomic) 2020 Thrill Jockey
Fovea Hex, "The Given Heat" (The Salt Garden III) 2019 Janet
Big Joanie, "Fall Asleep" (Sistahs) 2018 The Daydream Library Series
Jasmine Guffond, "Forever Listening" (Microphone Permission) 2020 Editions Mego
Tenniscoats and yumbo, "Shiroimono" (Minna Miteru) 2020 Morr Music
Larkin Grimm, "I Don't Believe You" (Chasing an Illusion) 2017 Northern Spy
E, "Sunrise" (Complications) 2020 self-released
Hilary Woods, "The Mouth" (Birthmarks) 2019 Sacred Bones
Laurin Huber, "Juncture" (Juncture) 2020 Hallow Ground
Louise Bock, "Oolite" (Abyss: For Cello) 2020 Geographic North
This Mortal Coil, "Carolyn's Song" (Blood) 1991 4AD
Brainwashed - Radio Edition
Email podcast at brainwashed dot com to say who you are; what you like; what you want to hear; share pictures for the podcast of where you're from, your computer or MP3 player with or without the Brainwashed Podcast Playing; and win free music! We have no tracking information, no idea who's listening to these things so the more feedback that comes in, the more frequent podcasts will come. You will not be put on any spam list and your information will remain completely private and not farmed out to a third party. Thanks for your attention and thanks for listening.
---
88,4 MHz - Pi Radio