2020-08-07 05:00:00
2020-08-07 06:00:00
Pi Radio
Die Brainwashed - Radio Edition ist eine einstündige Show mit Musik von den Künstlern und Labels auf Brainwashed.com.
---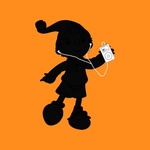 Cristina, "Ballad Of Immoral Manufacture" (Baby You Can Drive My Car) 1980 Ze
Kool Keith x Thetan, "Hallucinations" (Space Goretex) 2020 Anti Corporate
Felicia Atkinson, "Everything evaporate" (Everything evaporate) 2020 Shelter Press
Plone, "Years and Elements" (Puzzlewood) 2020 Ghostbox
Celer, "Merita (excerpt)" (Future Predictions) 2020 Two Acorns
Drift., "Atomic Soldier" (Symbiosis) 2020 Tapete
Alessandro Parisi, "Babilonia" (Ascensione Progressiva) 2020 Medical
Die Wilde Jagd, "Sankt Damin" (Haut) 2020 Bureau B
Helm, "Portland Axis I" (Oregon Crisis) 2020 Alter
Clarice Jensen, "Final" (The experience of repetition as death) 2020 130701
Sendung vom 5. April 2020
Brainwashed - Radio Edition
Email podcast at brainwashed dot com to say who you are; what you like; what you want to hear; share pictures for the podcast of where you're from, your computer or MP3 player with or without the Brainwashed Podcast Playing; and win free music! We have no tracking information, no idea who's listening to these things so the more feedback that comes in, the more frequent podcasts will come. You will not be put on any spam list and your information will remain completely private and not farmed out to a third party. Thanks for your attention and thanks for listening.
---
88,4 MHz - Pi Radio