2020-12-04 05:00:00
2020-12-04 06:00:00
Pi Radio
Die Brainwashed - Radio Edition ist eine einstündige Show mit Musik von den Künstlern und Labels auf Brainwashed.com.
---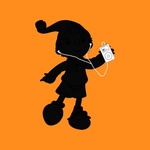 Gnod and Joao Pais Filipe, "Faca de Terra" (Faca de Fogo) 2020 Rocket
Current 93, "The Death Of The Corn (Original Tape Master)" (Horsey (remaster)) 2020 House of Mythology
Magik Markers, "Machine" (Isolated from Exterior Time: 2020) 2020 Drag City
MJ Guider, "FM Secure" (Sour Cherry Bell) 2020 Kranky
Cucina Povera and ELS, "Marmori" (The Oystercatcher) 2020 Editions Mego
Marina Rosenfeld and Ben Vida, "(Vertice Preview)" (Vertice) 2020 Fridman Gallery
Lucrecia Dalt, "Disuelta" (No era solida) 2020 RVNG Intl.
Microwolf, "Mara" (My Cauliflower Ears) 2020 Lost Tribe Sound
Michael C. Sharp, "Motor Pt. 2: White Lines" (Motor Pt. 2: White Lines) 2020 Holodeck
Sarah Davachi, "Stations II" (Cantus, Descant) 2020 Late Music
Sendung vom 12. Juli 2020
Brainwashed - Radio Edition
Email podcast at brainwashed dot com to say who you are; what you like; what you want to hear; share pictures for the podcast of where you're from, your computer or MP3 player with or without the Brainwashed Podcast Playing; and win free music! We have no tracking information, no idea who's listening to these things so the more feedback that comes in, the more frequent podcasts will come. You will not be put on any spam list and your information will remain completely private and not farmed out to a third party. Thanks for your attention and thanks for listening.
---
88,4 MHz - Pi Radio