2020-11-24 06:30:00
2020-11-24 07:00:00
CoLaboRadio
«WINGS:» Women's International News Gathering Service: 20 Leaderless Organizing in the '90s #31

Dienstag, 24. Nov 2020,

06:30

bis 07:00 Uhr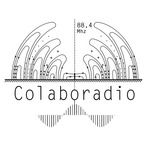 Description: From the WINGS archive, Laura Yaros's interview with Sarah Schulman covers the origins and methods of the AIDS Coalition to Unleash Power (ACT UP), an international, grassroots political group working to end the AIDS pandemic, and the rapid rise of the Lesbian Avengers, which raised the issues of women with AIDS, invented the Dyke Marches, and promoted awareness of Lesbian rights.
Host(s): Laura Yaros Featured Speakers/Guests: Sarah Schulman, author, playwright, filmmaker, oral historian, AIDS activist and co-founder of Lesbian Avengers. Forthcoming in May 2021, LET THE RECORD SHOW: A Political History of ACT UP, NY 1987-1993
Credits: Interview, tech, and primary editing by Laura Yaros. Series editor for WINGS, update to 2020, Frieda Werden
WINGS: Women's International News Gathering Service is an all-woman independent radio production company that produces and distributes news and current affairs programs by and about women around the world. An award-winning, weekly half hour radio program by and about women around the world.
"Raising Women's Voices through Radio Worldwide" since 1986.
---
88,4 MHz - CoLaboRadio