2021-02-26 05:00:00
2021-02-26 06:00:00
Pi Radio
Die Brainwashed - Radio Edition ist eine einstündige Show mit Musik von den Künstlern und Labels auf Brainwashed.com.
---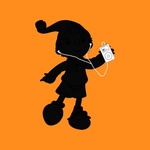 Bob Mould, "American Crisis" (Blue Hearts) 2020 Merge
jesu, "When I Was Small" (Terminus) 2020 Avalanche
Patrick Cowley, "Do It Any Way You Wanna (excerpt)" (Some Funkettes) 2020 Dark Entries
ESP Summer, "天国の王国" (天国の王国) 2020 Onkonomiyaki
Thousand Foot Whale Claw, "The Water is Quite Clear" (The Water is Quite Clear) 2020 Holodeck
Einstürzende Neubauten, "Seven Screws" (Alles In Allem) 2020 Potomak
Locust, "Fall For Me - Ulrich Schnauss Mix" (You'll Be Safe Forever Remixes) 2013 Editions Mego
Clarice Jensen, "GOM" (A Little Night Music: Aural Apparitions from the Geographic North) 2020 Geographic North
SPC ECO, "Can't Breathe" (10月EP October EP) 2020 self-released
Edward Ka-Spel, "Parts 4 & 5 (With My Blessing / But First Snatch The Pebble)" (Permission To Leave The Temple) 2020 self-released
Brainwashed - Radio Edition
Email podcast at brainwashed dot com to say who you are; what you like; what you want to hear; share pictures for the podcast of where you're from, your computer or MP3 player with or without the Brainwashed Podcast Playing; and win free music! We have no tracking information, no idea who's listening to these things so the more feedback that comes in, the more frequent podcasts will come. You will not be put on any spam list and your information will remain completely private and not farmed out to a third party. Thanks for your attention and thanks for listening.
---
88,4 MHz - Pi Radio