2021-03-26 05:00:00
2021-03-26 06:00:00
Pi Radio
Die Brainwashed - Radio Edition ist eine einstündige Show mit Musik von den Künstlern und Labels auf Brainwashed.com.
---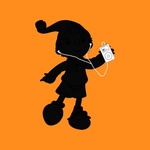 The Body, "A Lament" (I've Seen All I Need To See) 2021 Thrill Jockey
Prefuse 73, "Blacklist (Feat. MF DOOM and Aesop Rock)" (Vocal Studies + Uprock Narratives) 2001 Warp
Chris Corsano and Bill Orcutt, "Some Tennessee Jar" (Made Out of Sound) 2021 Palilalia
Dan Boadi And The African Internationals, "Play That Funky Music" (Money Is The Root Of Evil) 1977 NAAP / 2020 Numero Group
Lenny White, "Enchanted Pool Suite (Edit)" (Reach) 1977 2021 Numero Group
Edward Ka-Spel, "The Patriot" (The Patriot / The Singles) 2013 Unlimited Drift / 2020 self-released
Mika Vainio, "Movement 2" (Last Live) 2021 Editions Mego
Knxwledge., "howtokope." (1988) 2020 Stones Throw
Dean McPhee, "The Alchemist" (Witch's Ladder) 2021 Hood Faire

A Winged Victory for the Sullen, "So That The City Can Begin To Exist" (Invisible Cities) 2021 Artificial Pinearch Manufacturing

Sendung vom 10. Januar 2021
Brainwashed - Radio Edition
Email podcast at brainwashed dot com to say who you are; what you like; what you want to hear; share pictures for the podcast of where you're from, your computer or MP3 player with or without the Brainwashed Podcast Playing; and win free music! We have no tracking information, no idea who's listening to these things so the more feedback that comes in, the more frequent podcasts will come. You will not be put on any spam list and your information will remain completely private and not farmed out to a third party. Thanks for your attention and thanks for listening.
---
88,4 MHz - Pi Radio