2021-04-02 05:00:00
2021-04-02 06:00:00
Pi Radio
Die Brainwashed - Radio Edition ist eine einstündige Show mit Musik von den Künstlern und Labels auf Brainwashed.com.
---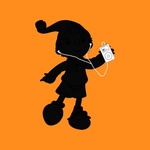 Charlene, "No Fly" (No Fly) 2000 SharkAttack
New Bums, "Billy, God Damn" (Last Time I Saw Grace) 2021 Drag City
Jasmine Guffond, "Surrogate Calculus" (Mex 2020) 2021 Ana Ott
Sunburned Hand of the Man, "Flex" (Pick A Day To Die) 2021 Three Lobed
Overtone Ensemble, "Piano Man" (2) 2021 Important
Plankton Wat, "Nightfall" (Future Times) 2021 Thrill Jockey
Harry Bertoia, "Glowing Sounds (15ips)" (Glowing Sounds) 1975 Important
Dead Sea Apes, "No Friends But The Mountains" (Night Lands) 2020 Feeding Tube/Cardinal Fuzz
Rew, "Frozen Veil" (Garden of Astral Blooms) 2021 Whited Sepulchre
Rachika Nayar, "The Trembling of Glass" (Our Hands Against The Dusk) 2021 NNA Tapes
Auvinen, "Usvassa Eksyminen" (Akkosaari) 2021 Editions Mego

His Name Is Alive, "Liadin" (Hope Is A Candle) 2021 Disciples

Sendung vom 17. Januar 2021
Brainwashed - Radio Edition
Email podcast at brainwashed dot com to say who you are; what you like; what you want to hear; share pictures for the podcast of where you're from, your computer or MP3 player with or without the Brainwashed Podcast Playing; and win free music! We have no tracking information, no idea who's listening to these things so the more feedback that comes in, the more frequent podcasts will come. You will not be put on any spam list and your information will remain completely private and not farmed out to a third party. Thanks for your attention and thanks for listening.
---
88,4 MHz - Pi Radio