2021-05-07 05:00:00
2021-05-07 06:00:00
Pi Radio
Die Brainwashed - Radio Edition ist eine einstündige Show mit Musik von den Künstlern und Labels auf Brainwashed.com.
---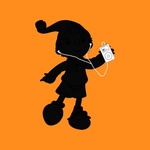 Stereo Total, "Andy Warhol" (Baby Ouh!) 2010 Disko B
All in the Golden Afternoon, "Cats" (Lucite Vision) 2020 self-released
Caterina Barbieri, "Bendik Giske - Fantas for Saxophone and Voice" (Fantas Variations) 2021 Editions Mego
Ak'chamel, The Venereal Head of Glory!, "Untitled A2 (excerpt)" (Transitory Tape Collection Vol. 1) 2020 self-released
Spirit of Brotherhood, "Tight Jeans" (Spirit of Brotherhood) 2021 Numero Group
Mainliner, "Dunamist Zero (excerpt)" (Dual Myths) 2021 Riot Season
Micachu, "Side C (excerpt)" (Feeling Romantic Feeling Tropical Feeling Ill) 2014 / 2021 DDS
DJ Black Low, "Vula Vala" (Uwami) 2021 Awesome Tapes from Africa
exael (with Zoe Darsee), "Reality's Sweetheart (Moon Pie Mix)" (Flowered Knife Shadows) 2021 Soda Gong
Kelly Moran, "Helix III" (Chain Reaction At Dusk) 2020 Hospital Productions
Ryan Van Haesendonck, "Zachte Dood" (Vauville) 2021 Moving Furniture

Tapan, "Europa (Abul Mogard Rework) (excerpt)" (Europa (Abul Mogard Reworks)) 2021 Malka Tuti

Sendung vom 21. Februar 2021
Brainwashed - Radio Edition
Email podcast at brainwashed dot com to say who you are; what you like; what you want to hear; share pictures for the podcast of where you're from, your computer or MP3 player with or without the Brainwashed Podcast Playing; and win free music! We have no tracking information, no idea who's listening to these things so the more feedback that comes in, the more frequent podcasts will come. You will not be put on any spam list and your information will remain completely private and not farmed out to a third party. Thanks for your attention and thanks for listening.
---
88,4 MHz - Pi Radio