2021-05-14 05:00:00
2021-05-14 06:00:00
Pi Radio
Die Brainwashed - Radio Edition ist eine einstündige Show mit Musik von den Künstlern und Labels auf Brainwashed.com.
---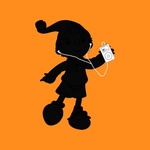 Edward Ka-Spel, "This Is The Place" (Prints of Darkness) 2021 self-released
Roy Montgomery, "Cowboy Mouth (For Sam Shepard)" (Island of Lost Souls) 2021 Ba Da Bing!
Christine Ott, "Landscape" (Time to Die) 2021 Gizeh
Elegiac, "Vous Et Ici" (Elegiac) 2021 Upp
Senyawa, "Kabau" (Alkisah) 2021 Les Albums Claus
Jacober, "Flashbacking" (Sketch for Winter X: Immortal Word) 2021 Geographic North
Music For Sleep, "Two In The Afternoon" (Music From A Sinking World) 2021 Rohs!
Esplendor Geometrico, "MockBa" (40 Anos Nos Iluminan) 2020 Geometrik
Una Laseme, "PBS Lounge" (The Male Activity Years) 2021 Vaagner
Matt LaJoie, "Kuchina's Dance (excerpt)" (Paraclete Tongue) 2021 Flower Room
Stereolab, "B.U.A." (Electrically Possessed [Switched On Volume 4]) 2021 Duophonic

Akron/Family, "Love, Love, Love 2 [Reprise]" (Love Is Simple) 2007 Young God
Brainwashed - Radio Edition
Email podcast at brainwashed dot com to say who you are; what you like; what you want to hear; share pictures for the podcast of where you're from, your computer or MP3 player with or without the Brainwashed Podcast Playing; and win free music! We have no tracking information, no idea who's listening to these things so the more feedback that comes in, the more frequent podcasts will come. You will not be put on any spam list and your information will remain completely private and not farmed out to a third party. Thanks for your attention and thanks for listening.
---
88,4 MHz - Pi Radio