2021-02-25 21:30:00
2021-02-25 23:00:00
Pi Radio
D/B Radio with a view to bringing different styles and directions in music to a wider audience, and so fostering music that has a formidable and extraordinary approach.
---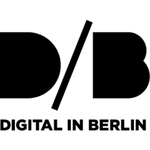 Mouse On Mars | Artificial Authentic | AAI | Thrill Jockey
Stereolab | Dimension M2 | Switched On Vol. 4 - Electrically Possessed | Duophonic
TSHA | Demba (feat. Trio Da Kali) [Demi Riquísimo Remix] | Demi Riquísimo Remix | Ninja Tune
Camera | Kartoffelstampf | Prosthuman | Bureau B
Bill Callahan & Bonnie "Prince" Billy | Miracles (feat. Ty Segall) | 7" | Drag City
Espen T. Hangård | Metal Shark | AB2101 | https://hangard.bandcamp.com/
Madlib | Road Of The Lonely Ones | Sound Ancestors | madlib invazion
Sofia Kourtesis | La Perla | La Perla | Technicolor
Jimi Tenor | Ten Dimensions | Aulos | Philophon
Galcher Lustwerk | Warming Up | Information (Redacted) | Ghostly International
Masha Qrella | Hure | Woanders | Staatsakt
Hania Rani | Nest (Portico Quartet remix) | Nest / With, Besides, Against | Gondwana
Frànçois & The Atlas Mountains | Holly Golightly | Holly Golightly | Domino Recording Co Ltd
Jesse Futerman feat. Beverly Glenn-Copeland | Luckey | Luckey | Pacific Rhythm
Rone & Georgia | Waves Of Devotion (Original Version) | Rone & Friends | Sinnbus
Bicep | Sundial | Isles | Ninja Tune
Murcof | Underwater Lament | The Alias Sessions: Contre-Mondes | Leaf
Digital in Berlin
Digital in Berlin presents as agency quality forms of serious music. An online guide, events promoter, organiser, curator and forger of ideas, the Digital in Berlin network is active in all spheres of Berlin sub-culture. Away from mainstream, pop-culture and the conventional society; we report on the most breathtaking city in Europe. Because the destiny of Berlin is a continuous journey with out ever arriving.
Moderated and compiled by: Dirk Markham, Michael Rosen and guests
---
88,4 MHz - Pi Radio