2021-03-25 21:30:00
2021-03-25 23:00:00
Pi Radio
D/B Radio with a view to bringing different styles and directions in music to a wider audience, and so fostering music that has a formidable and extraordinary approach.
---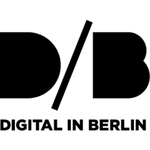 Mouse On Mars | Youmachine | AAI | Thrill Jockey
Virginia Wing | ... Out For Something | private LIFE | Fire
Damon Locks Black Monument Ensemble | The People vs The Rest of Us | Now (Forever Momentary Space) | International Anthem
Bill Callahan & Bonnie 'Prince' Billy | Wish You Were Gay (Feat. Sean O' Hagan) | single | Drag City
CUTS | Omega Minus | UNREAL | Village Green
Arab Strap | Compersion Pt. 1 | As Days Get Dark | Rock Action
Sofia Kourtesis | By Your Side | Fresia Magdalena | Technicolour
the Notwist | Where You Find Me | Vertigo Days | Morr
Madlib | Loose Goose | Sound Ancestors | madlib invazion
Black Country, New Road | Instrumental | For the first time | Ninja Tune
Proc Fiskal | Thurs Jung Yout | Lothian Buses | Hyperdub
Burka Band | I Care For You | I Care For You (EP) | Fun In The Church
Jacques Malchance | sept h-Exam 07 | https://jacquesmalchance.bandcamp.com/
Fly Pan Am | Scanner | Frontera | Constellation
Leon Vynehall | Mothra | Mothra / Ecce! Ego! | Ninja Tune
Organi | The North Wind Blew South | Parlez-vous Français? | Alien Transistor
Jimi Tenor | Walkie Talkie | Deep Sound Learning (1993 - 2000) | Bureau B
Lusine | Retrace (Loraine James Remix) | Retrace Remixes | Ghostly

Natural Information Society with Evan Parker | Descension (Out of Our Constriction) | d (OoOC) | eremite records
Digital in Berlin
Digital in Berlin presents as agency quality forms of serious music. An online guide, events promoter, organiser, curator and forger of ideas, the Digital in Berlin network is active in all spheres of Berlin sub-culture. Away from mainstream, pop-culture and the conventional society; we report on the most breathtaking city in Europe. Because the destiny of Berlin is a continuous journey with out ever arriving.
Moderated and compiled by: Dirk Markham, Michael Rosen and guests
---
88,4 MHz - Pi Radio