2021-04-22 21:30:00
2021-04-22 23:00:00
Pi Radio
D/B Radio with a view to bringing different styles and directions in music to a wider audience, and so fostering music that has a formidable and extraordinary approach.
---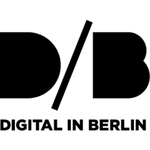 Hyperculte | Goutli Bye Bye | FUTUR ANTÉRIEUR: Bongo Joe 5 Years | Bongo Joe
Arab Strap | Kebabylon | As Days Get Dark | Rock Action
Matthias Grübel | Beach Wolf | Futuro | TruthTable
Organi | Organi | Parlez-vous Français? | Alien Transistor
the Notwist | Exit Strategy To Myself | Vertigo Days | Morr Music
Der Plan | Save Your Software | Save Your Software | Bureau B
Hiatus Kaiyote | Get Sun (feat. Arthur Verocai) | Get Sun (feat. Arthur Verocai) | Brainfeeder
BRONSON | HEART ATTACK (feat. lau.ra) [Set Mo Remix] | BRONSON Remixes N°.3 | Ninja Tune
Schneider TM | The Trip (Is The Goal) | The 8 Of Space | Editions Mego
Lusine | Not Alone (ReeLLove Remix) | Retrace Remixes | Ghostly International
Matt Sweeney and Bonnie 'Prince' Billy | Hall Of Death | Superwolves | Drag City
Beige GT | Disco | Jeff Oezdemir & Friends Vol.3 | Karaoke Kalk
Fallen Angels | Fallen Angels (feat. Flying Lotus) | Little Snake | Brainfeeder
Proc Fiskal | Scarab Aloph | Lothian Buses | Hyperdub
Sorry | Cigarette Packet | Twixtustwain EP | Domino Recording Co Ltd
Wagon Christ | Lunderneath | Recepticon | people of rhythm
Lalalar | Farsi | FUTUR ANTÉRIEUR: Bongo Joe 5 Years | Bongo Joe
Laser Safari | Slow Life | Corona Logic Vol. 1 | https://coronalogic.bandcamp.com
Digital in Berlin
Digital in Berlin presents as agency quality forms of serious music. An online guide, events promoter, organiser, curator and forger of ideas, the Digital in Berlin network is active in all spheres of Berlin sub-culture. Away from mainstream, pop-culture and the conventional society; we report on the most breathtaking city in Europe. Because the destiny of Berlin is a continuous journey with out ever arriving.
Moderated and compiled by: Dirk Markham, Michael Rosen and guests
---
88,4 MHz - Pi Radio