2021-06-11 05:00:00
2021-06-11 06:00:00
Pi Radio
Die Brainwashed - Radio Edition ist eine einstündige Show mit Musik von den Künstlern und Labels auf Brainwashed.com.
---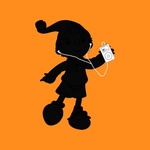 Severed Heads, "All Saints Day (Racic Remix)" (Rotund for Succes (Remaster)) 1989 Nettwerk / 2004 LTM
Fires Were Shot, "Dirtdobber" (Dirtdobber) 2020 Holodeck
Judith Hamann, "The Tender Interval" (Shaking Studies) 2020 Blank Forms
Edward Ka-Spel, "Even Now" (Dance China Doll (2020 Remaster)) 1984 In Phaze / 2020 self-released
JR Samuels, "Doomer" (Hand Like God) 2020 Dear Life
SPC ECO, "Only Trying To Fix Things" (11月EP Nov EP) 2020 self-released
Meitei, "Oiran I" (Kofū) 2020 Kitchen Label
Andrew Chalk, "A Fair Light (feat. Tom James Scott and Timo van Luijk)" (Incidental Music) 2020 Faraway Press
Candlesnuffer, "Lacerated Greens" (Eggs from a Varnished Chest) 2020 Room40
Denis Frajerman, "Qui Vole Un Oeuf Bas" (Macau Peplum) 1999 Noise Museum / 2020 Klanggalerie
Bill Callahan & Bonnie Prince Billy, "Wish You Were Gay (feat. Sean O'Hagan)" (Wish You Were Gay (feat. Sean O'Hagan)) 2020 Drag City

Jesu, "Alone (Single)" (Alone) 2020 Avalanche

Sendung vom 1. November 2020
Brainwashed - Radio Edition
Email podcast at brainwashed dot com to say who you are; what you like; what you want to hear; share pictures for the podcast of where you're from, your computer or MP3 player with or without the Brainwashed Podcast Playing; and win free music! We have no tracking information, no idea who's listening to these things so the more feedback that comes in, the more frequent podcasts will come. You will not be put on any spam list and your information will remain completely private and not farmed out to a third party. Thanks for your attention and thanks for listening.
---
88,4 MHz - Pi Radio