2020-10-23 05:00:00
2020-10-23 06:00:00
Pi Radio
Die Brainwashed - Radio Edition ist eine einstündige Show mit Musik von den Künstlern und Labels auf Brainwashed.com.
---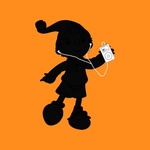 Technohead, "Eeeeyo" (Wasted) 2019 Mokum
Throwing Muses, "Dark Blue" (Sun Racket) 2020 Fire
John Bence, "Kill/Aftermath" (Kill) 2018 Grooming / 2020 Thrill Jockey
Angel Bat Dawid, "Transition East" (Transition East) 2020 International Anthem
Benjamin Finger, "Crushed at Sea" (Less One Knows) 2020 Dead Definition
Joseph Allred, "Revivia" (Pentecost) 2020 Meliphoric
Ellen Allien, "True Romantics" (Auraa) 2020 BPitch Control
Noveller, "Canyons" (Arrow) 2020 Ba Da Bing!
Pavel Milyakov, "302" (Masse Metal) 2020 The Trilogy Tapes
Manny Lopez, "Terra Bella (Que Bonita Es Mi Tierra)" (Adoro) 1967 Patheway / (Call Me Old Fashioned) 2020 Numero Group
Seabuckthorn, "Other Other" (Through A Vulnerable Occur) 2020 IIKKI Books
Marissa Nadler, "Old Friends/ Bookends" (Old Friends/ Bookends) 2020 self-released
Brainwashed - Radio Edition
Email podcast at brainwashed dot com to say who you are; what you like; what you want to hear; share pictures for the podcast of where you're from, your computer or MP3 player with or without the Brainwashed Podcast Playing; and win free music! We have no tracking information, no idea who's listening to these things so the more feedback that comes in, the more frequent podcasts will come. You will not be put on any spam list and your information will remain completely private and not farmed out to a third party. Thanks for your attention and thanks for listening.
---
88,4 MHz - Pi Radio