2020-05-19 06:30:00
2020-05-19 07:00:00
CoLaboRadio
«WINGS:» Women's International News Gathering Service: WINGS #05-20 bell hooks on Transforming Rage

Dienstag, 19. Mai 2020,

06:30

bis 07:00 Uhr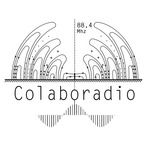 Renowned cultural critic and feminist theorist bell hooks gave the keynote address at the 12th annual conference of the Texas Council on Family Violence on October 13, 1993. Her talk, full of personal anecdotes, analyzed connections among racism, sexism, rage, and violence, both in media and in life. She states that we cannot stop violence without confronting the belief that violence is normal and "interrogating the violence in ourselves." Host(s): Frieda Werden Featured Speakers/Guests: bell hooks has taught at many universities in fields including African American studies, Women's Studies, and Literature. She has published at least 30 books on race, culture, feminism, and education. Her most famous book is "Feminist Theory: From Margin to Center" (1984).
WINGS: Women's International News Gathering Service is an all-woman independent radio production company that produces and distributes news and current affairs programs by and about women around the world. An award-winning, weekly half hour radio program by and about women around the world.
"Raising Women's Voices through Radio Worldwide" since 1986.
---
88,4 MHz - CoLaboRadio